I've done a bit of work on my truck since my last update, and also have some new photos. The work done includes:
Added 4 strobes head to rear of truck, with strobe box in

NEMA

enclosure in bed.
Icom F5061 (

VHF

50W) mobile radio in console
Three antenna mounts and antennae on roof - WiFi antenna,

VHF

mobile antenna and wideband scanner antenna. The installation and wiring was done by Ken's Auto Electric of Midland Park,

NJ

(Ken is a great guy, and prices very reasonably).
Click photos for larger version.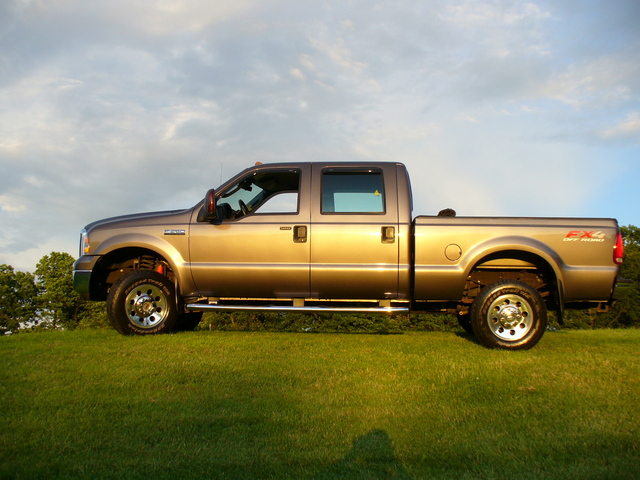 Looking good after a wash and detail…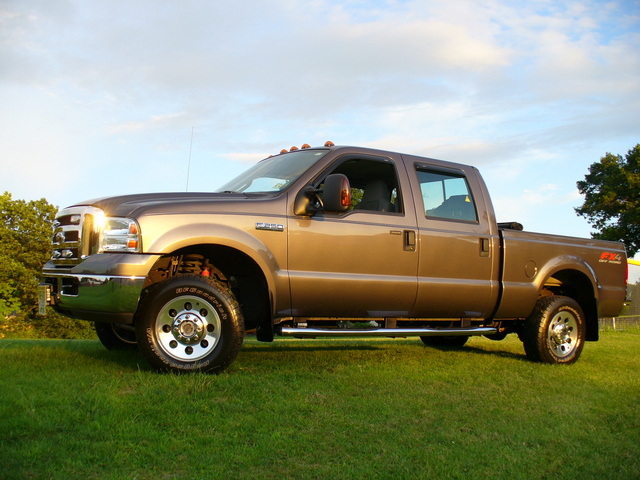 Another photo after the wash (before antenna installation)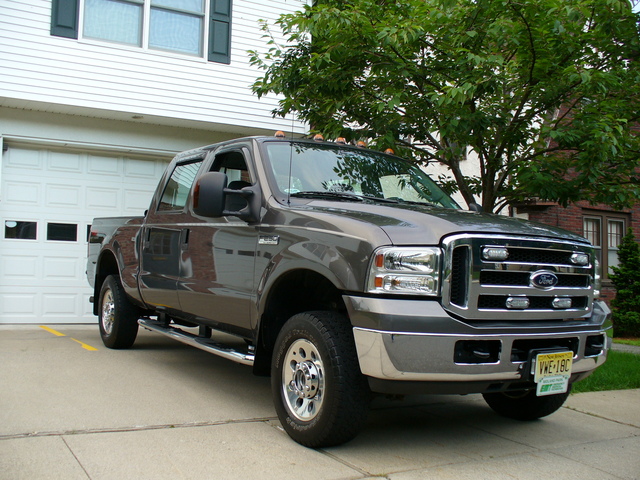 Front lighting job finished.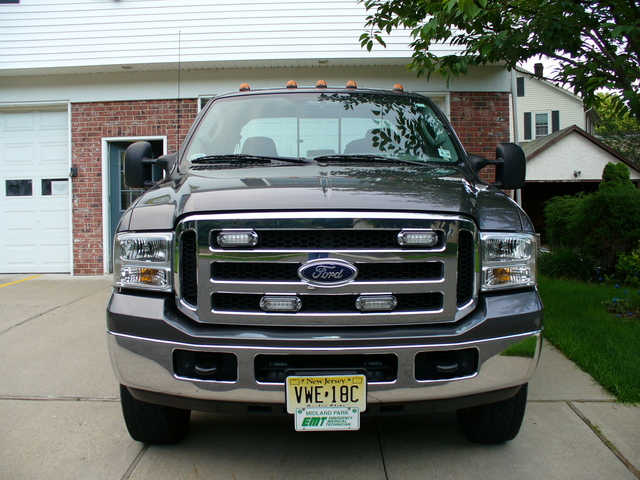 Direct frontal view (before antennae). The Dual Avenger is barely visible behind the Super Duty graphic at the top of the windshield, but shows through very clearly when lit.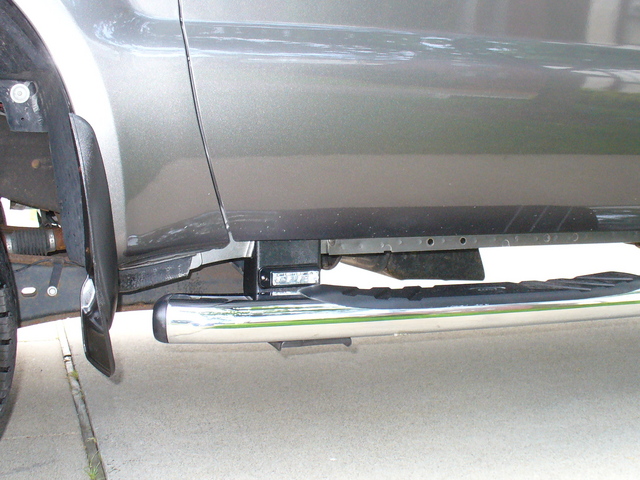 Running board mounted LIN4's.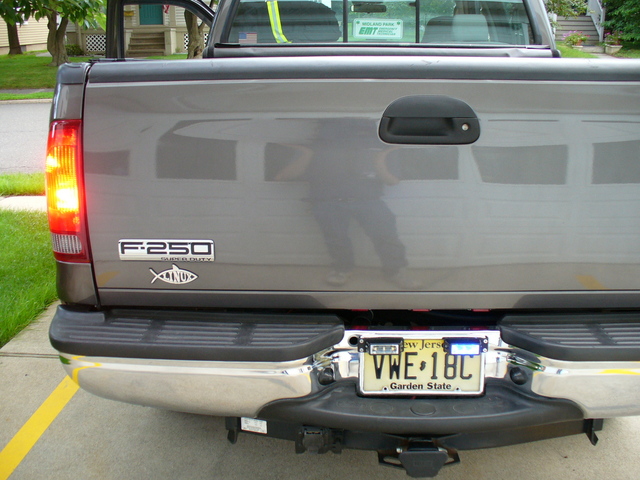 Rear license plate mounted LIN3s and rear strobes.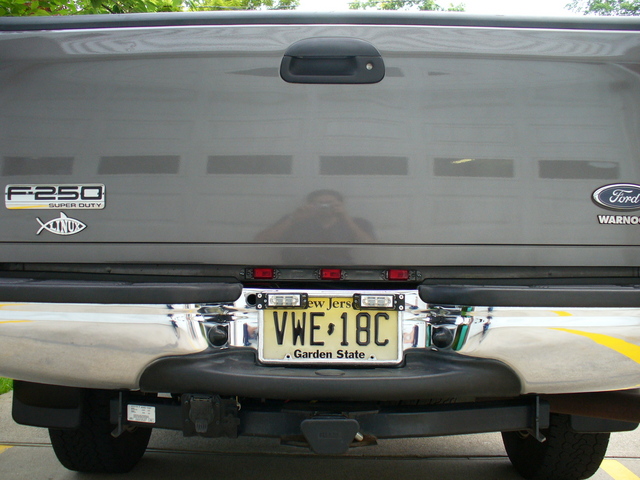 Closeup of rear LIN3s on license plate bracket.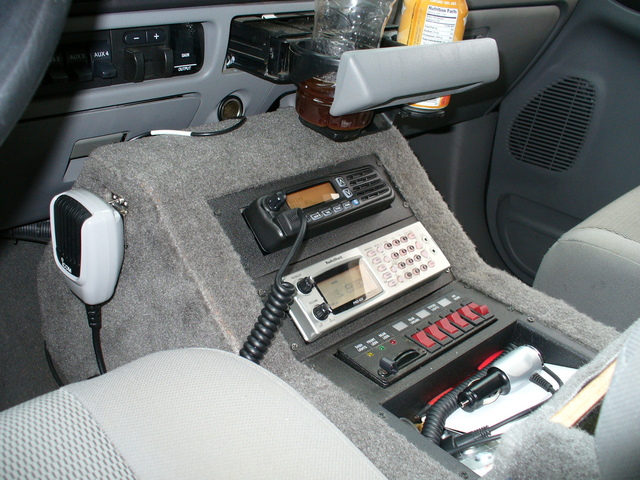 Icom F5061 mounted in center console, wired to center antenna.
/GFX/truck2009-07-03/P1010151_small.JPG
Video of rear lights (LIN3s and strobes) during the day. Quicktime MOV, 20 seconds, 26 MB. download/view video
/GFX/truck2009-07-03/P1010186_small.JPG
Video of truck lit at night, shot from all sides. 24 seconds, Quicktime MOV, 29 Mb. download/view video.
/GFX/truckPhotos2009-07-07/DSC_0180_small.JPG
/GFX/truckPhotos2009-07-07/DSC_0182_small.JPG
/GFX/truckPhotos2009-07-07/DSC_0183_small.JPG
Antenna installation by Ken's Auto Electric. Front to rear:
L-Com

HG2405U

-

NMO

2.4GHz 5dBi WiFi antenna for future laptop.
Antenex

QW152B

152-162MHz 1/4 wave unity gain

VHF

antenna hooked up to Icom mobile.
Antenex

ABSCANC

150/450/800 MHz scanner antenna.